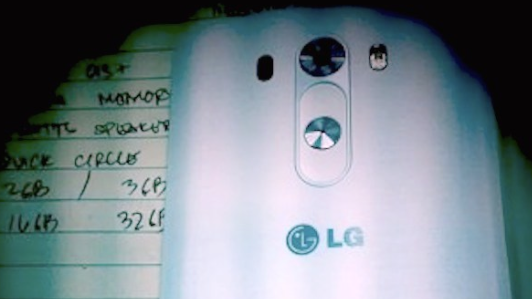 Over the past couple of weeks we've seen a variety of G3 leaks across the web, showing a rear panel clearly inspired by the G2 with its rear-mounted switches/buttons. In fact, LG's even confirmed its existence. Today, the company sent out official invites to its launch event that's due to take place on May 27.
There'll be two separate events in the US, one in San Francisco and another in New York, with other remote events going on across the globe in London, Istanbul, Seoul and Singapore.
As for specs, we're not 100% on what to expect. There are rumors that it might feature a 2560×1440 pixel display, which sounds a little insane. Personally, I'd expect it to be similar in spec to its biggest competition: Galaxy S5 and HTC One M8 and sporting a large full HD screen. Given the number of flagship Android phones opting for an 801 series Snapdragon quad-core processor, that would be a safe bet. As for the rest, I'd be speculating at best. We do know that the phone is going to be released in the second quarter of this year.
It'd be a safe bet also to assume that it'll land on T-Mobile's shelves. Magenta currently stocks a good range of LG devices, with the G2, G Flex and others currently available and the Optimus L90 that should be on sale from today.
Via: Android Central