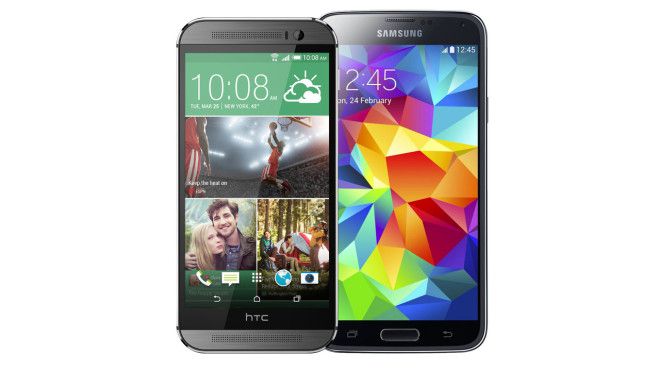 It's now been ten days since the two latest flagship Android devices were launched in Magenta flavors. The two phones couldn't be more different in approach to hardware and design. HTC opted for a solid metal body, front-facing BoomSound speakers and an unusual dual-camera system. Samsung's Galaxy S5, on the other hand, is a slim piece of plastic with water and dust-proof design and a 16MP ultra-fast camera. Apart from that, they share similar specs. But which did you drop your heard earned cash on? Did you JUMP!, or take out a new line?
Although I'm of the opinion that the One M8 (despite its average camera) is the better of the two, given the amount Samsung spends on marketing, and the relationship between T-Mo and Samsung for this launch, I'd be surprised if the One M8 came anywhere near reaching as many customers' pockets as the S5 has.
So which is it? Did you buy the Galaxy or is the HTC the only One that you want?