A couple of weeks ago, Newegg held a flash sale, offering the T-Mobile flavored Lumia 925 for the brilliant price of $249. Today, Home Shopping Network is offering the same device, but for $50 less. That's a price of just $199, contract-free. The deal is also eligible for HSN's FlexPay program, giving you the chance to pay as little as $49 per month interest free.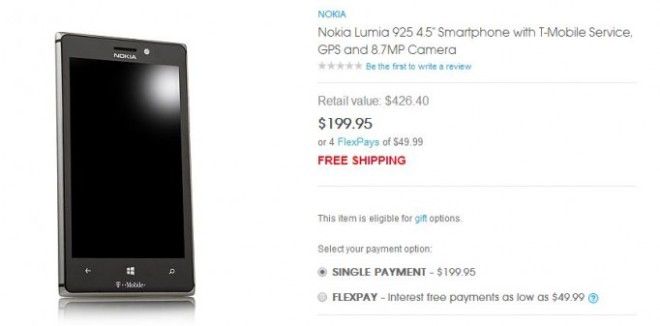 I have to say, of all the Lumia devices I've tried, the 925 is the one that really stands out for me. It has solid build, look and feels fantastic. If you're in the market for something new, or are just keen to try Windows Phone, you can't do much better than paying 200 bucks for a Lumia 925.
To take advantage of the offer, and check out all the details, head on over to the offer page on HSN.com.