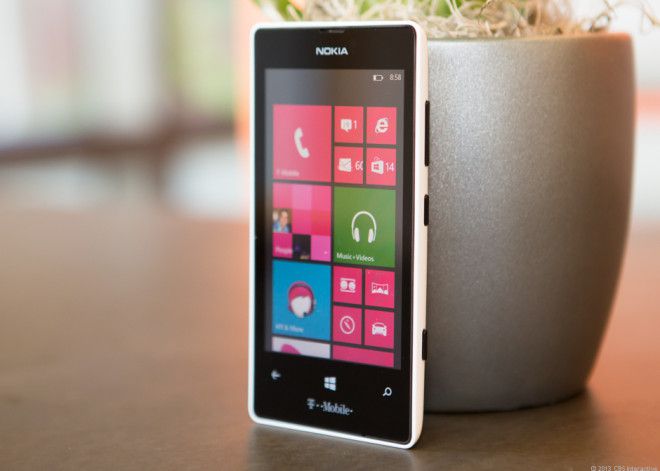 It's about time the T-Mobile Lumias got some love, and the low-end 521 is the latest to receive the much-hyped Lumia Black software update. It started rolling out yesterday. Of course, the 521 is the Magenta-flavored version of the 520.
Lumia Black's main features are as follows:
Bluetooth LE: All Windows Phone 8 Lumia devices will now be Bluetooth Low Energy enabled. This means devices like the Fitbit will be compatible. All we need is the apps.
Nokia Focus will now be available to you if your device has 1GB of RAM or more.
Nokia Beamer can now share documents, presentations, and photos to any HTML5-enabled screen.
Nokia Storyteller is now available to all phones running Lumia Black.
Nokia Camera has been available to PureView phones for a while, but now it is available to any Lumia running the Black update. The Black update also improves image quality.
If you have the device, you should be able to install it going to Settings>Phone Update>Check for Update.
Image Credit: CNET