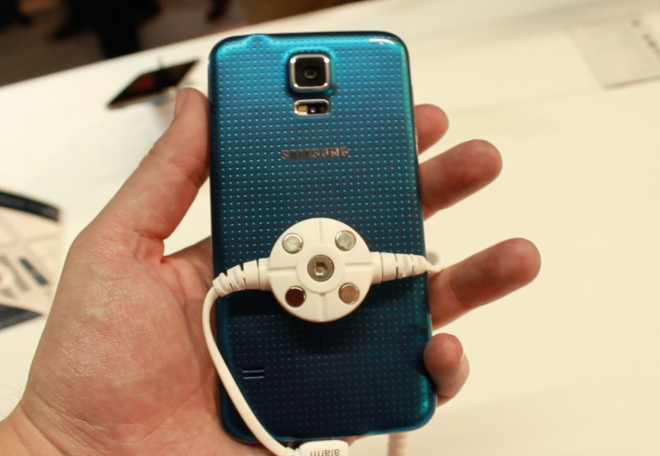 Yesterday, as I'm sure you're aware by now, T-mobile announced that it plans to set pre-order status to "live" for the Galaxy S5 in 3 days. On March 24th, you'll be able to submit your orders. Except for stating it would be available to buy on April 11th, the original press release didn't say when you might receive your orders, or what the deal was with JUMP! upgraders who wanted to take advantage. Thankfully, we have the answer to those concerns.
In the internal memo, it states clearly that anyone who orders between the 24th and 31st of March is guaranteed (while stocks last) to receive their units "before it launches on April 11th". Although it's not printed in the memo, our source tells us that some – if they're among the first to pre-order – could receive their brand, spanking new Galaxy S5 as early as April 8th.
On to JUMP! upgrades, and it appears that you will be able to pre-order as well, you don't have to wait until the item is physically in stock. Galaxy S5 will show as if it's on backorder. Retail staff are reminded in the memo that they use "Ship-To (Direct Fulfillment)" on their in-store POS systems, and that they should only process one device at a time, even if customers are JUMPing. This is due to a trade-in system issue.
As for new customers looking to take advantage of T-Mobile's Contract Freedom plan, there's a slightly different process. Since it's a pre-order, and part of the Contract Freedom agreement is to port your number across from your old carrier, T-Mobile will issue those customers a temporary number until the device is shipped. During the time between pre-ordering and release, customers won't incur any charges as the account is temporarily suspended automatically until the S5 is sent to them.
In short, basically anyone who wants to can pre-order on March 24th. And – if you want to get it as quickly as possible – pre-order it fast.