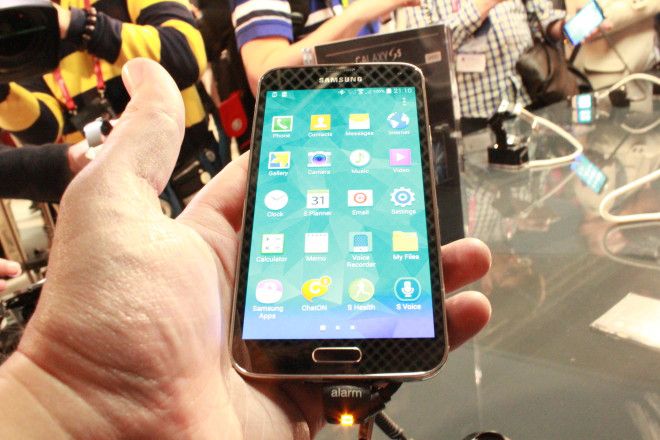 Today, T-Mobile finally announced specifics on when it plans to launch the Galaxy S5. No surprises: It arrives on the day it goes on sale globally, on April 11th. But, if you want to make sure you're one of the first to get your hands on Samsung's latest flagship, you can pre-order from March 24. That's next Monday. Galaxy S5 will be available on $0 down, with 24 monthly payments of $27.50, giving it a full retail price of $660, just slightly less than the $672 we'd seen initially. From what the press release mentions, it looks like this price is a special introductory offer for those who pre-order. So it could go up after March 31st.
"T-Mobile is the only major U.S. wireless company offering the Samsung Galaxy S 5 for $0 down and with:
Zero annual service contract
Zero overages
Zero hidden device costs
The world as your network at zero extra cost
America's fastest nationwide 4G LTE network"
In its official press release, Tmo made sure to point out the savings taking the Galaxy S5 on its network vs AT&T and Verizon on a two-year contract, with savings reaching up to $1,200. This was worked out based on having 4 lines on Simple Choice (20GB data) vs. contract plans on VZW and AT&T with 4 lines and a presumed down payment.
This isn't the only good news, however. If you pre-order by March 31st you get the phone at the price mentioned above. You'll also be able to pick one up in store without having to wait in line. Also, until March 31st, T-Mobile's offering $120 off the price of the Samsung Galaxy Tab 3 with mobile internet plan and 200MB data for life.
Only question now is: Are you ordering one, or waiting for the HTC One?