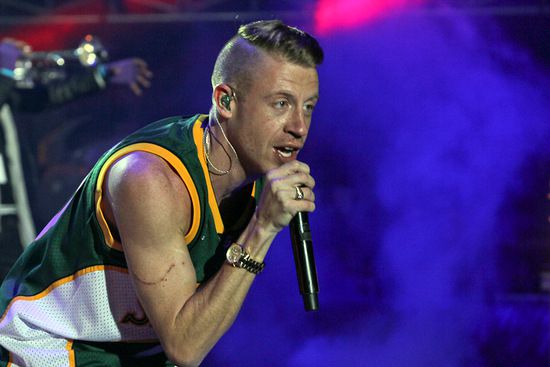 If you're the CEO of a big company and you get booted out of a concert you really wanted to see, what do you do? Of course, the only answer is to organize your own concert with the same band. That's exactly what John Legere and T-Mobile have done.
On January 23rd at The Belasco Theater, Los Angeles, Tmo is hosting a one-off, intimate concert with Macklemore and Ryan Lewis. Tickets will go on sale from tomorrow, January 17th through Ticketmaster.com. Only 1,400 tickets will be available.
 "My appreciation for Macklemore and Ryan Lewis seems to be the worst kept secret in the social hemisphere," said John Legere, CEO of T-Mobile. "Their ability to shake things up and keep it real for their fans is a lot like the Un-carrier moves we've been making in the wireless world, so I'm really excited to team up and present this special performance for all of their fans."
I'm pretty sure John Legere won't be getting kicked out of this one.
Via: T-Mobile