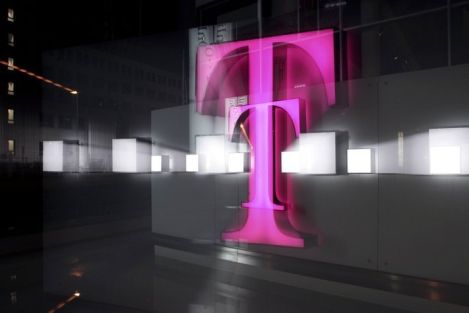 Reuters reports today that Deutsche Telekom has transferred its controlling stake in T-Mobile US to a holding company in theNetherlands. DT owns around 67% of the #4 US carrier, and this move will do nothing to kill rumors of a possible buyout.
Rumors have persisted for a few months now that Sprint could be lining up a buyout bid for T-Mobile. This particular merger/takeover is allegedly being fueled by Softbank's CEO, the same man who pushed through the deal to buy-out Sprint earlier in the year. Deutsche Telekom denies these reports, stating that this move to a holding company should be viewed only as a way of simplifying its organization.
However, it is hard not to speculate. Analyst Walter Piecyk of BTIG states that "The Netherlands offers favorable tax treatment on asset sales." As a comparison, Vodafone Group still holds its 45% stake in Verizon Wireless in the Netherlands. The idea being to have a "very tax-efficient transaction" once VZW completes its buy-out of Voda's stake.
Of course, there are obstacles in regards to the rumored Sprint buyout. One of which is that it could never turn in to reality. The other is the regulatory bodies. They may have reservations about two of America's 4 major carriers merging and becoming one company. On the other hand, we've also read reports that Softbank can't afford for the deal to go sour, as it doesn't have the cash to pay any compensation to T-Mobile if the deal isn't completed.
What do you think? Can this deal go through? Are DT's moves just another indication that it wants to sell T-Mobile, and isn't too fussed who to?
[UPDATE: A snippet of information to add from Yahoo Finance/WSJ. Looks like Sprint/Softbank is preparing to get the cash together to take control of Tmo: 
Sprint (S) now has confidence that a deal for T-Mobile (TMUS) can be funded, as at least two banks have come forth with proposals on how to finance a takeover of its smaller rival, says the Wall Street Journal. Terms of the proposals have not been worked out but sources say that the proposals envision a total "enterprise value" of about $50B for the deal, which would be comprised of $31B for T-Mobile and another $20B to backstop a refinancing of existing T-Mobile debt, added the Wall Street Journal.
Although rumors aren't a guarantee that any deal is happening (or not happening), the saying "no smoke without fire" seems apt at this point.]