If you've been following any Android blogs for the past few weeks you'll be aware that rumors had emerged of a Nexus 5 in a new color: Red. Recent leaks have shown the device in stock. at a warehouse, and ready to ship. Until today, we didn't know where these were going to be in stock, or when they'd be available, but it appears that it could be as early as next week.
Now, you'll have to forgive me for the next bit. The release date showed up in an internal Sprint (sorry)  system. It states that the device is going for sale from Google Play Store on February 4th, and details how Sprint staff need to prepare, and how they should process UICC cards for them.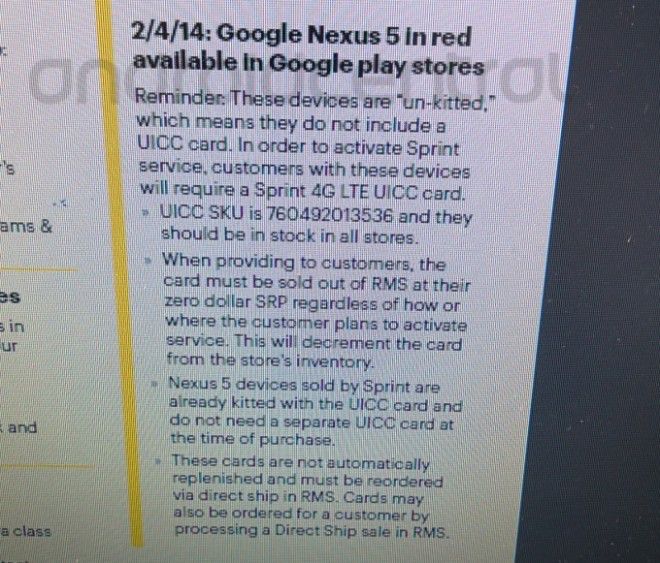 I haven't heard anything on whether the red variety of Nexus 5 will be available from T-Mobile's stores yet, but if I do receive any information, I'll be sure to let you know. In the mean time, if you've been holding out on buying the Nexus 5 because you don't like the black or white editions, maybe red will sway you. I know it's suddenly got me thinking about getting one. It looks the bomb.
Release date leak via: Android Central
Warehouse pics: Android Police