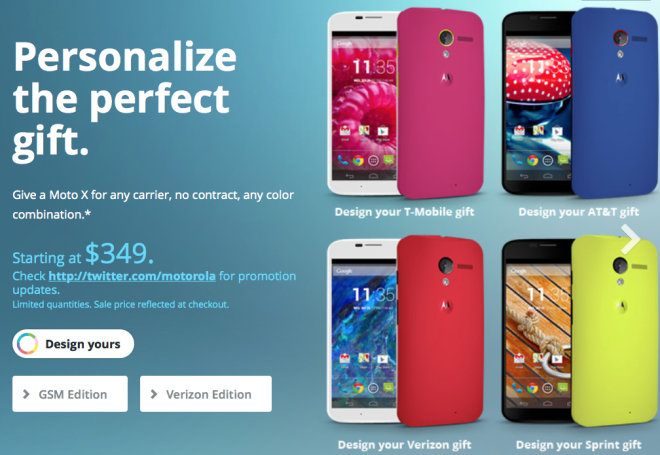 If you thought Black Friday deals were the be-all and end-all of offers, you thought wrong. Motorola has decided to offer its popular Moto X handset for just $349, SIM-free. This is through Moto Maker for the 16GB storage option and for all carriers, including T-Mobile. If you want the 32GB model you'll need to pay just $50 more.
For the developer editions (both GSM and Verizon) the 32GB model with its bootloader unlocked is also on sale for $399.
Currently, Motorola's Moto Maker is offline due to high traffic. (I'm guessing tons of people found out about the deal). But, it should be back online soon. Keep checking over at https://www.motorola.com/us/motomaker?pid=FLEXR1 or follow @motorola on Twitter for updates.