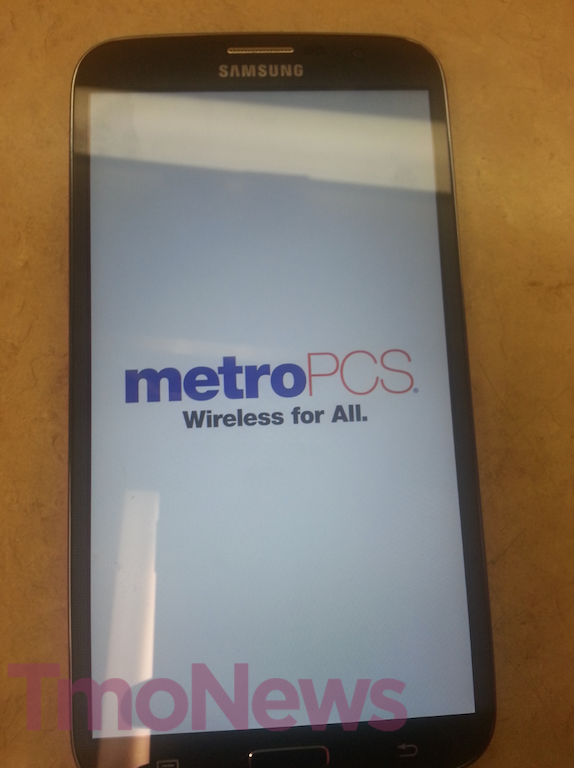 Everyone stop what you're doing and say hi to the Samsung Galaxy Mega on its way to MetroPCS. Unfortunately for T-Mobile customers, the Mega is apparently SIM-locked to MetroPCS and there's no word on when or if T-Mobile will bring its own variant of the Galaxy Mega to store shelves. However, for MetroPCS customers interested in grabbing their very own, I'm told to expect the device on store shelves sometime before the start of the holiday season. Take that with the standard grain of salt however as these dates change with the wind.
We know the Mega comes with a dual-core 1.7GHz processor paired with 1.5GB or RAM, available in 8GB or 16GB internal memory expandable to 64GB with microSD, a 1.9 megapixel front-facing camera, 8 megapixel rear-facing camera, Android 4.2, and a 3200mAh battery to power the "Mega" 6.3″ screen.
For the moment that's all we can decipher from these two images, other than to say the device is already loaded with MetroPCS branded software and our source was kind enough to visit TmoNews. Thanks for stopping by!