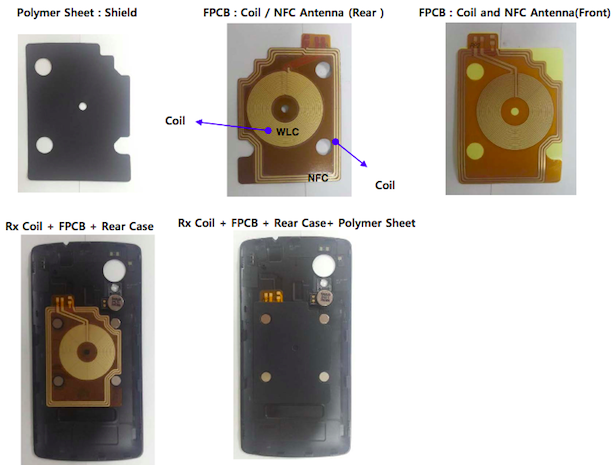 Hello there supposed Nexus 5 making the news rounds early this morning. After the "accidentally" leaked shot earlier in the week, the news that a device dubbed the D820 has passed through the FCC is catching the attention of tech sites the world over. Now, we can't jump to the conclusion that every device passing through the FCC in the next few weeks is the unicorn that is the next-gen Nexus, but a few pieces of material in the FCC docs has our attention.
First and foremost is the image itself, with large-ish camera slot lining up quite nicely with the leaked image from the KitKat video. Then the D820 also features a glorious 7-band LTE radio compatible with AT&T, T-Mobile and Sprint. Add in pentaband HSPA+, quadband GSM, Bluetooth 4.0, NFC and you've got yourself a pretty capable workhorse.
Another hint stems from the comments of the FCC images published on Engadget where some eagle-eyed commenters caught the firmware running as M8974A and the software version listed as: aosp_hammerhead-userdebugKyeLimePieFACTORYeng.sangjoon84.lee.20130618.015154."
We know now that KeyLimePie was just a distraction to throw us off the scent of KitKat. Throw in a Snapdragon 800 as hinted at by the firmware and again, quite the capable workhorse. Add in some detective work from Brian Klug over at AnandTech and you'll discover a 5″ display, well 4.96″ to be more specific. According to the FCC docs, the device measures 131.9mm tall and 68.2mm wide.
So, what do we think? If this is the device as it appears in the KitKat announcement video, we could be in for one smartphone to rule them all. Let's just hope the camera bests the Nexus 4 (which won't be tough) and this device might be on the Christmas list of many Android fans.