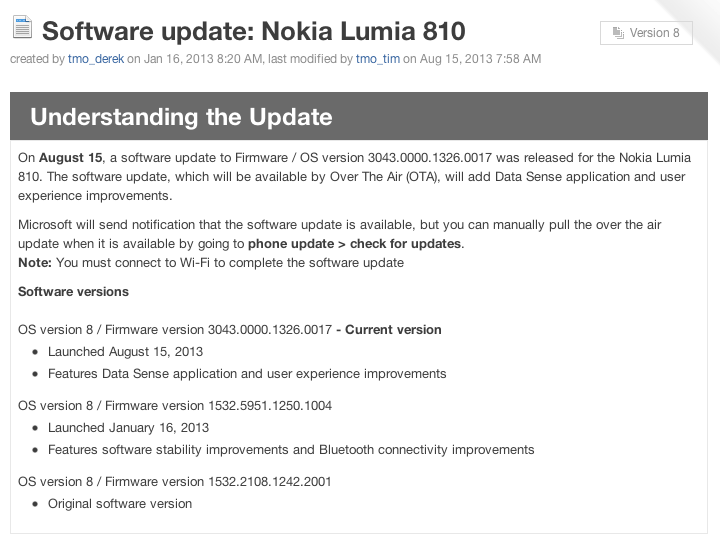 Update: Almost forgot about the little phone that could, the Lumia 521 as it received its own Amber update on August 15th.
Windows Phone 8 users should be on the lookout, especially if you call a Lumia 810 your smartphone of choice. The "Amber" update launched a few days ago for Lumia devices world-wide and introduces a number of additional features that are well-worth your time.
For 810 owners, the update includes a "wide range of new and improved features and apps, like Nokia Glance Screen with the standby clock and an even better imaging experience for Nokia Lumia owners." There's a lengthy list breaking down each new feature over the Nokia Conversations website, which includes the Nokia Pro Camera…that app is reason alone to grab the update.
Nexus 4 owners should also take note as a "security" update is now rolling out on Android 4.3. There's no word on what exactly this is fixing, but you're on Android 4.3 so you have bragging rights regardless.
T-Mobile Support Lumia 810, Nexus 4