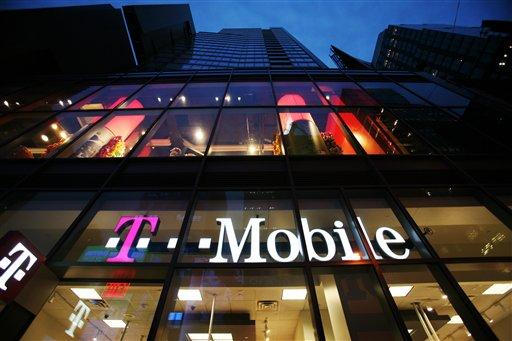 T-Mobile's Uncarrier strategy is paying off as the carrier announced its second quarter 2013 financials late last night. The carrier added 1.1 million customers during the second quarter, including 678,000 net postpaid subscribers reversing several years of customer losses.
"T-Mobile's Un-carrier approach has clearly resonated with consumers," CEO John Legere said in a statement. "By fixing the things that drive them mad, like contracts and upgrades, and freeing them from the two-year sentences imposed on them by our competitors, they are choosing the new T-Mobile in unprecedented numbers."
T-Mobile announced it sold 4.3 million smartphones in the quarter, representing 86% of total sales, up from 71% in the second quarter of 2012. T-Mobile expects that it will end 2013 with around 60-70% of its postpaid customer base on one of the company's Simple Choice unsubsidized rate plans.
T-Mobile says the "successful executive of major strategic initiatives including the launch of the iPhone, the launch of Simple Choice and JUMP!, and the pending spectrum acquisition from US Cellular" are part of the reasons why the carrier led the US wireless industry in the second quarter with branded postpaid net additions. The company also posted a record number for churn of 1.58%, or the number of customers leaving the carrier during the second quarter of 2013.
T-Mobile also stated since the April 12th launch of the iPhone, it has accounted for approximately 29% of the company's branded gross customer additions and upgrade smartphone sales, excluding MetroPCS. Clearly the addition of the iPhone to the company's network can be partly attributed to the turnaround in the second quarter.
T-Mobile ends the second quarter of 2013 with 44 million customers, an increase of more than 10 million from the end of the Q1 2013 thanks in part to 8.9 million acquired customers from MetroPCS and the 1.1 million net additions from Q2.
Second Quarter 2013 Highlights Include:
Total customer net additions of 1.1 million, an improvement of 1.3 million net additions year-over-year
T-Mobile led the US wireless industry in the second quarter with 685,000 branded postpaid phone net additions
Branded postpaid net additions of 688,000, an improvement of more than 1.2 million year-over-year
Total branded customer net additions of 678,000, the strongest growth in four years
Record low branded postpaid churn of 1.58%, a decrease of approximately 50 basis points year-over-year
Adjusted EBITDA of $1.1 billion – pro forma combined(1) adjusted EBITDA of $1.3 billion
4G LTE network rollout ahead of plan with 157 million people covered in 116 metro areas
Successful execution of major strategic initiatives including the launch of the iPhone, the launch of Simple Choice and JUMP!, and the pending spectrum acquisition from U.S. Cellular
Rapid progress with the integration of MetroPCS – expansion of MetroPCS brand into 15 new markets
There's a full breakdown of the company's Second Quarter 2013 results available on their website: