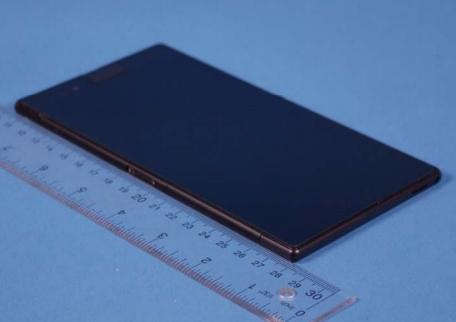 A quick reminder that passage through the FCC doesn't guarantee a T-Mobile arrival, but the appearance of the Xperia Z Ultra with T-Mobile-ready HSPA+ and LTE has us thinking. The FCC filing for the 6.4″ smartphone/tablet/thing shows LTE bands 2,4,5 and 7 and 1700 HSPA+. With T-Mobile already selling the smaller sibling in the Xperia Z, it's not unthinkable that T-Mobile could pick up another Sony device. Of course, there's no carrier indicators anywhere in the FCC filing so any T-Mobile arrival is just a guess at this point.
Sony calls the Xperia Z Ultra the worlds slimmest Full HD smartphone, not to mention its waterproof, dust-proof and features Android 4.2.2 Jelly Bean, 8 megapixel rear camera, 2 megapixel front-facing camera, quad-core Snapdragon 800 processor clocking in a 2.2GHz, 2GB of RAM, 16GB of expandable internal memory and a 3050mAh battery.
There's no question the Xperia Z Ultra is a multimedia powerhouse and just begs for movie watching, but is it too large? Take a look at the device in action thanks to our PhoneDog partner in crime Aaron Baker and his part 1 review of the mega-smartphone.
Unwired View via FCC