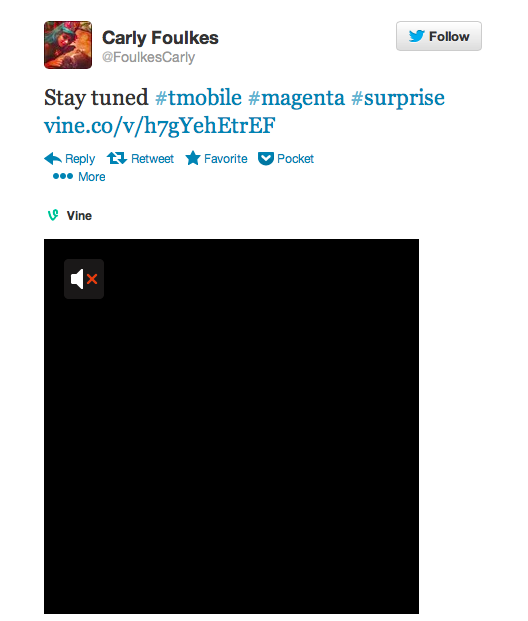 Whoa, could it be, might it be, will it happen? A new six-second vine short from everyone's favorite T-Mobile marketing bombshell teases a return into the Magenta mix. That's clearly the motorcycle outfit playing in the very last frames of the vine and a "stay tuned" from Carly herself. There's even a #tmobile hashtag in the tweet which all but solidifies something is going to happen.
It was back in March that word came down T-Mobile has chosen an alternate path for their marketing moving forward and Carly hasn't been seen since. T-Mobile never shut the door on Carly's return however and stated back in March that:
"The current campaign will not feature the character of the T-Mobile Girl, however she is still a part of the company's brand family," a spokesperson says.
I'm just imaging marketing for Carly and the iPhone 5. Oh yes, I can see it now. Sorry Android fans, for the most part the manufacturers handle those but T-Mobile could definitely have some fun with the iPhone, Carly and motorcycles. Just saying.