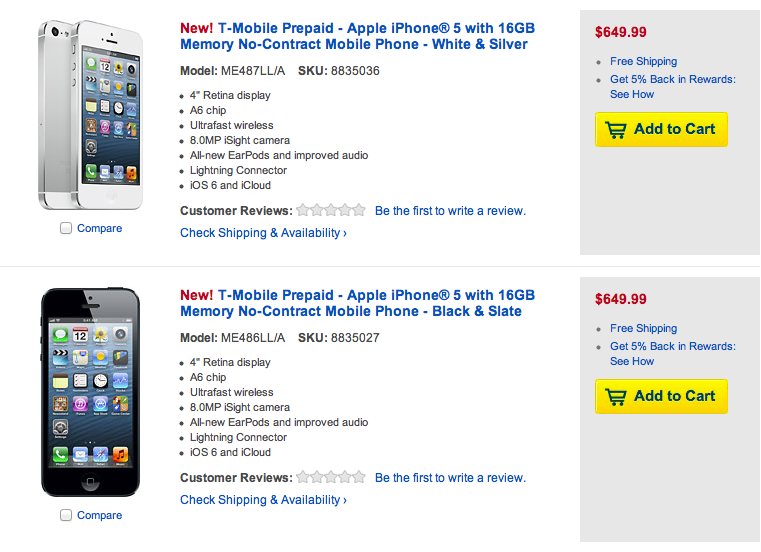 With the news that Walmart has begun carrying the iPhone 5 on T-Mobile for prepaid customers, it should come as little surprise that Best Buy has also put the smartphone up for sale. Ultimately, Walmart remains the better deal at $629 against Best Buy's $649 price tag. So much be being the "Best Buy" huh?
Still, regardless of which direction you take, the offer is still similar to Apple's own store pricing which handily  makes the Walmart pricing the best deal. The below image is now being placed in Walmart stores advertising the offer which is good for any of T-Mobile's prepaid offerings.
So, how does a iPhone 5 on T-Mobile's prepaid offerings sound? Worth the price of admission?