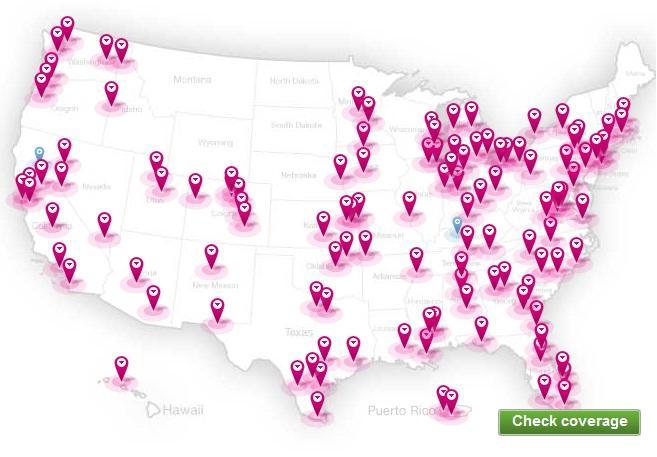 T-Mobile on Friday announced plans to acquire key AWS spectrum from U.S. Cellular. Specifically, the spectrum is being acquired in the Mississippi Valley are and the move is being touted as key for Tmo's ever expanding portfolio of 4G LTE markets. The move will bring 4G LTE  to 29 new markets and will cost the carrier $308 million in cash.
CEO John Legere had the following to say:
"In today's marketplace, spectrum is gold. This is a rare opportunity to secure precious AWS spectrum in key markets that will immediately be put to use by both T-Mobile and MetroPCS customers. This deal expands our network and capacity, allowing for a broader roll-out of 4G LTE and an even faster and more reliable 4G experience for our customers – in addition to spurring competition in the wireless marketplace."
What's particularly important about this deal is that in the Mississippi Valley region the spectrum covers around 32 million people in notable areas such as St. Louis, Nashville, Kansas City, Memphis, Lexington, Little Rock-North Little Rock, Birmingham, New Orleans and Louisville. It's a major coup for the company and will help it continue to establish itself as the best alternative to the two biggest carriers.
Via: T-Mobile