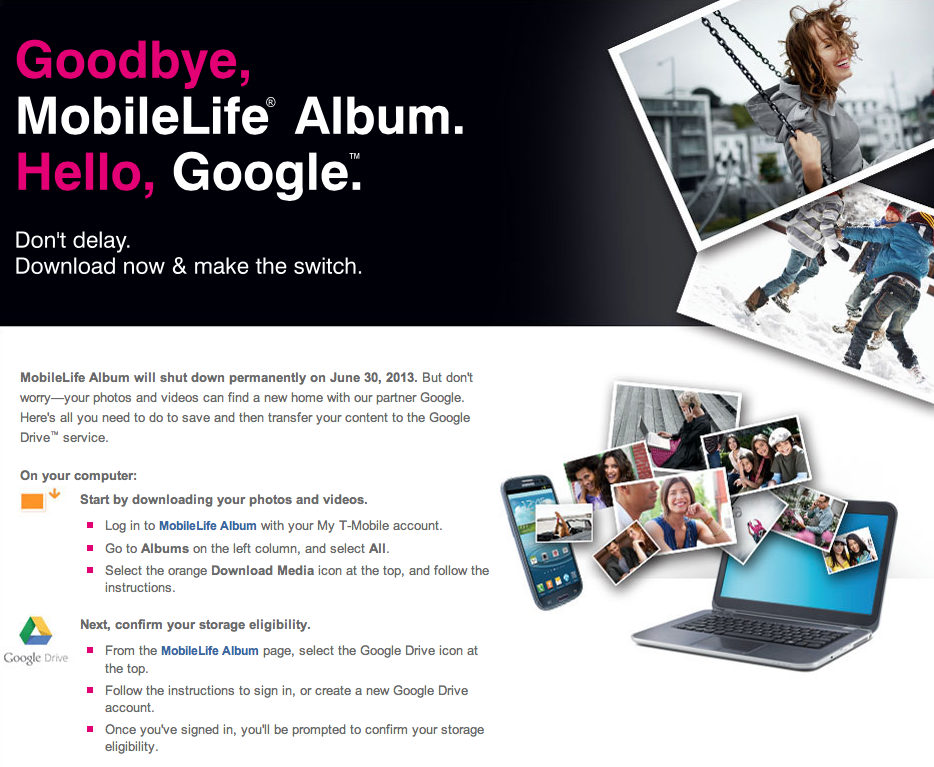 MobileLife Albums users on T-Mobile should take note as the carrier prepares to shut down the service as of June 30th. All won't be lost however as T-Mobile has partnered with Google to offer a new home for all your MobileLife content. T-Mobile states in their FAQ that rather than go "head-to-head" against world-class competition and their "compelling photo storage services," they decided its best to offer customers the "best in-class functionality offered by Google."
After June 30th, you will be unable to get access to all photos and videos saved on your MobileLife album so take action and move your content sooner rather than later. Any current billing for the service will be dropped as of June 30th, so there's no need to call T-Mobile and cancel the feature. Users of the MobileLife service will be given up to 5GB of free storage on Google Drive and Google+ photos. MobileLife Plus customers will be given an extra 10GB of free storage added to their Drive account for two years.
Any MobileLife Album users still out there?