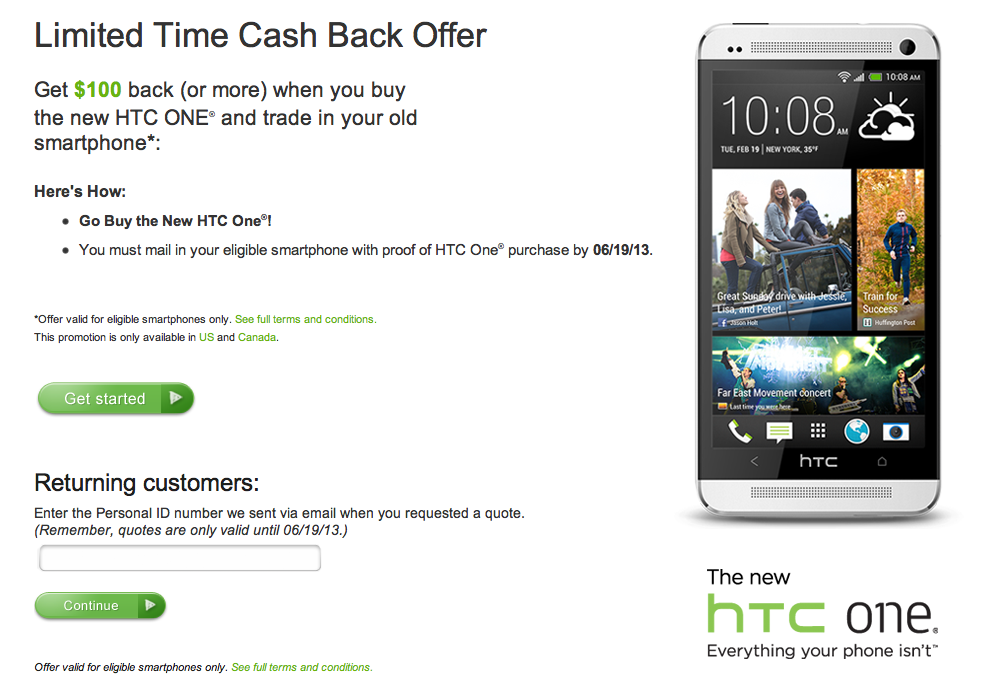 HTC has gone and extended their HTC One trade-in program through May 19th. Previously, the HTC One trade-in offer had a cut off date of April 26th, but our guess is that with One inventory being so limited, HTC felt extending the offer was the right step.
All you have to do is pre-register your email to qualify and receive a prepaid Visa card worth either $100 or the trade-in value of your old phone, whichever is greater. As soon as you score your new HTC One, you'll send the old phone in with proof or purchase and voilà, $100 Visa card.
Surely you might be able to squeeze out more on eBay or Craigslist for your old device, but if you feel like the One trade-in offer is right for you, rest assured you have some more time to take advantage. The phone must be postmarked and mailed by June 19th. The full rules and details are available at the source link.