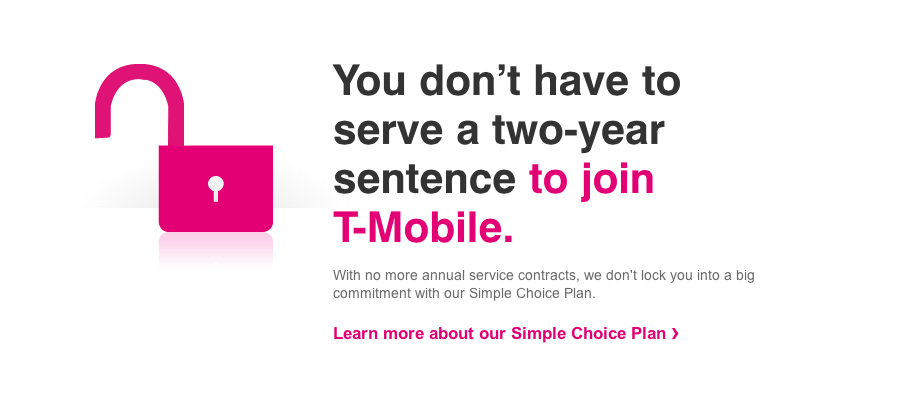 Washington State Attorney General Bob Ferguson has laid down the gauntlet and ordered T-Mobile to alter its "deceptive advertising." Ferguson has taken issue with a component of the new UNcarrier plan that involves consumers paying full price for their smartphone. Consumers who opt for the monthly installment plan will pay a monthly installment charge to cover the cost of the device. Customers who leave early will have to pay the full cost of the device, which Ferguson calls a "balloon payment" which can sometimes be higher than an early termination free. Ferguson says T-Mobile is failing to clarify this possible charge with customers properly.
"My office identified that T-Mobile was failing to disclose a critical component of their new plan to consumers, and we acted quickly to stop this practice and protect consumers across the country from harm," Ferguson said in a statement issued on Thursday.
T-Mobile has cooperated with the AG office and signed a document titled an Assurance of Discontinuance (AOD). Under the terms of the AOD, T-Mobile will agree to:
Misrepresenting that customers can obtain wireless service and telephone equipment without restrictions; and
Failing to disclose that customers who terminate their T-Mobile wireless service before their device is paid off will have to pay the balance due on the phone at the time of cancellation.
Customers who purchased T-Mobile service and equipment between March 26th and April 25th can obtain a full refund for the equipment and cancel their plans without being required to pay the remaining balance owned on the device, so long as the customer cancels their service per the terms of the T-Mobile agreement. T-Mobile has agreed to contact customers who purchased equipment during the above dates to advise them of their right to cancel and get a refund.
T-Mobile has also agreed to a number of other terms per the AOD as listed below as well as agreeing to pay all attorneys' fees and costs to the Attorney General's office.
Not misrepresent customers' true obligations under the terms of its contracts for the sale of service or equipment;
Make clear the consequences of cancelling T-Mobile service, including restrictions or limitations on cancellation; fees and costs; and early termination fees;
More clearly state in all advertisements the true cost of telephone equipment, including the requirement the customer carry a wireless service agreement for the life of the 24-month financing plan;
Instruct representatives to fully disclose obligations under the terms of its contracts, including developing a "Frequently Asked Questions" page; and
Train customer service representatives to comply with the settlement within 21 days of signing.