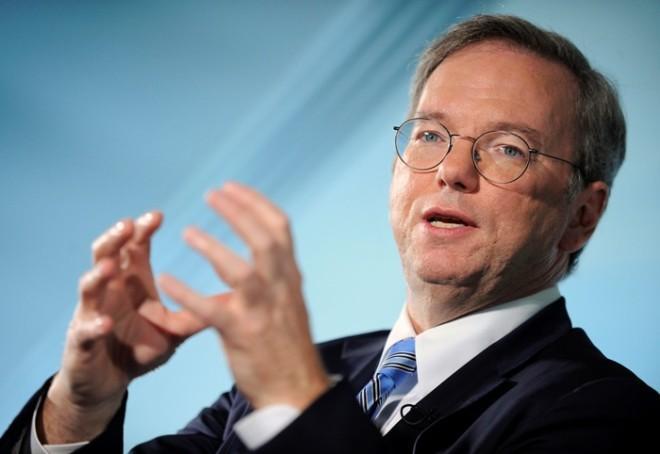 Google Chairman Eric Schmidt took the stage at the All Things D conference earlier this morning and dropped some excellent nuggets for all your Android fans out there. First and foremost is news that Android activation are now hovering around 1.5 million a day. That's PER DAY. That's up from the 1.3 million activations reported last September. Not bad El Google, not bad. All totaled, there are now more than 740 million Android phones in use across 320 carriers in 160 countries. Samsung hopes to get Android into as many hands as possible, and believes that a $100 price point is the magic number.
"Android is by far the primary vehicle by which people are going to see smartphones," Schmidt said. "Our goal is to reach everybody."
As the comments turned to Samsung, Schmidt denied reports that tensions exist between the companies saying that the relationship with Samsung and Google have turned into a "defining one."
As for future Google products coming out of the companies Motorola unit, he promises they have amazing stuff in store.
"They have a new set of products, which are phenomenal," he told Ina Fried and Liz Gannes at D: Dive into Mobile today. "Very, very impressive."
Schmidt wouldn't say anything about what Motorola would produce outside of smartphones, only to say "Think of it as phones-plus," Schmidt said "stone-faced." Hey Eric, how about some T-Mobile love for those products? If Sony can try and make a return to T-Mobile, Motorola is welcome too.
Unfortunately Schmidt didn't offer up any hints about what else Google has in store for the coming months, especially the next generation of Android. I guess we'll just have to wait another month for Google I/O to see what's in store for us.