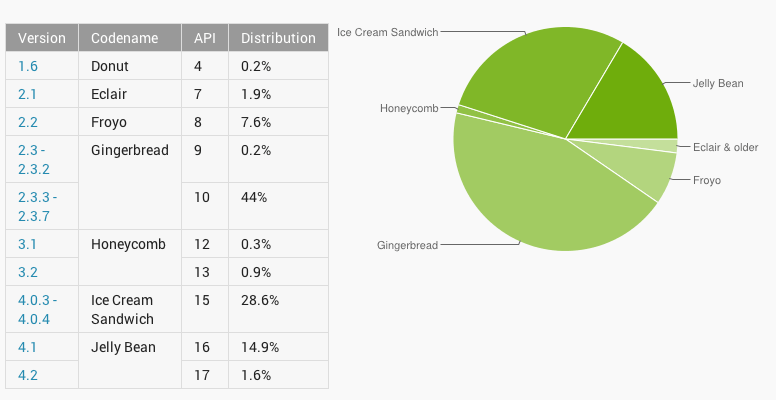 We always know it's the start of a brand new month with the release of Google's newest Android distribution numbers. There's some good news for the two-week period ending March 4th — devices running Android 4.0 or higher are now the majority of the Android platform. With Ice Cream Sandwich holding 28.6% and Jelly Bean with 16.5%, Android 4.0 overtakes Gingerbread's 44.2% of the Android pie.
Amazingly, Donut, Eclair and Froyo still make up a combined 9.7%, with Honeycomb still out there on 1.2% of Android devices. All totaled, Jelly Bean rose 2.9% from February as Ice Cream Sandwich dropped 0.4%. Gingerbread dropped another 1.4% even as low-end Android devices are still introduced on the platform.
With Google  to introduce Key Lime Pie as Android 5.0 as Google I/O in the coming months, just how much will this chart change? We'll find out soon enough.