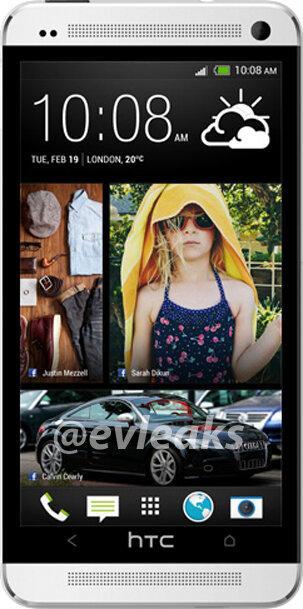 Update: According to an update from HTC Source, the M7/One will land on T-Mobile LTE ready. A logical conclusion really given T-Mobile's desire to launch LTE handsets that will provide users immediate access to the network once it launches in their area.
Oh how we love news of a new smartphone coming to T-Mobile and the HTC M7/One (codename: M7, launch name: One?) would be a beautiful addition to T-Mobile's Spring lineup. Well, good news as HTCSource is at it again with another tipster revealing the alleged price, internal memory size and pricing. The source "confirms" that the HTC M7/One will launch on AT&T, Sprint and T-Mobile with 32GB of internal storage starting at $199 with a two-year agreement. According to their intel, a 64GB model will be available for $299 as well, though there is no confirmation the carriers will pick up the larger size. Rumors also indicate the device will come in both black and silver/white color schemes.
HTC's expected to announce the M7/One flagship smartphone next Tuesday at a special dual event in both New York and London. Fingers crossed they'll make pricing and carrier announcements before the event is over — HTC needs a big win with the M7/One and anything that resembles "carrier announcements will arrive in the coming weeks" is everything we don't want to see.