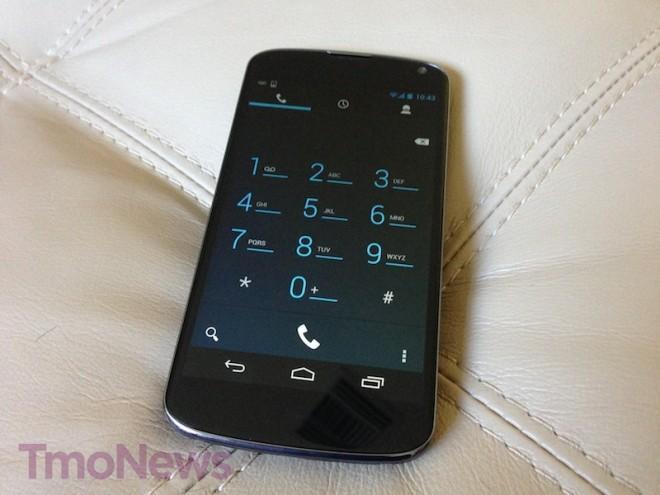 After a little tease 24 hours ago as Android 4.2.2 started to rollout to the rest of the Nexus Android lineup, the Nexus 4 now has its turn in the software update spotlight. This is the same JDQ39 build as the yesterdays update, and checks in around 54MB. There is a catch however as AnandTech's Brian Klug has discovered — the Android 4.2.2 OTA update appears to remove LTE band 4 access. That just might be a deal breaker for some and while we all love having the latest in software update goodness, LTE access was a nice little hack. Hopefully there will be a way to perform the update in the future without any changes to the radio, but if LTE access is a concern, I'd suggest taking a pass when the OTA update message hits your device.
According to reports swirling around the web, the update is mostly full of bug fixes and performance enhancements with no major changes identified. Whether or not those bug fixes are worth the end of LTE is completely up to you.
If you don't want to wait for the OTA, the download link below is courtesy of the fine folks at XDA Developers.