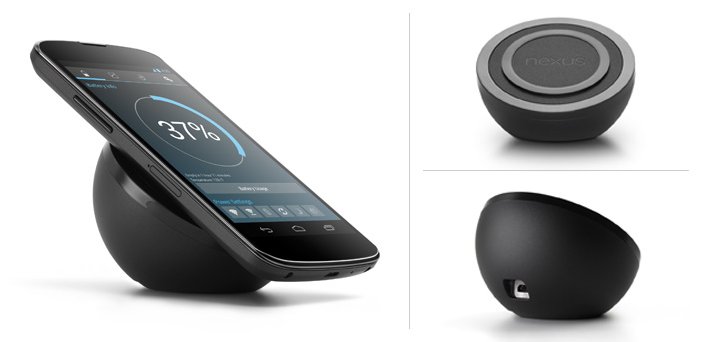 ZOMG I've been waiting for this accessory to launch for a while now, and it's here, it's really, really here. If I needed a reason to buy a Nexus 4, it actually might just be to relive the days of Palm's Touchstone glory and grab the Nexus 4 wireless charging orb now on sale through Google's Play Store for $59.99. Shipping times are quoted as around one week, which is probably less time than you waited to receive the phone itself. It's awesome, it's beautiful, it's an orb. Buy it and show it off your iPhone loving friends.
Charge your Nexus 4 wirelessly with this Qi inductive charger. Its angled surface provides easy visibility of your phone while charging. This elegant device was designed specifically for your Nexus 4 — no clunky add-ons or accessories needed.
No word on when or if T-Mobile will carrying the charging orb in stores.