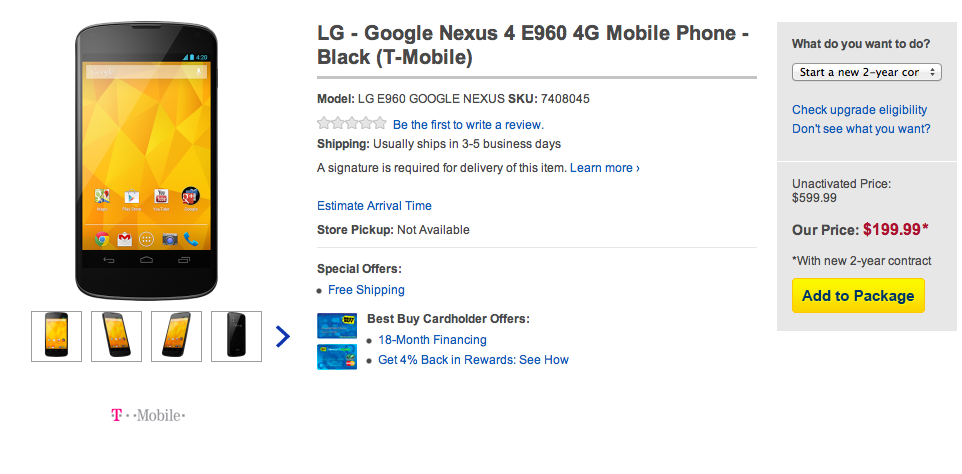 Well, would you look at that? Here's another chance for those of you still trying desperately to get your hands on the Nexus 4 with everyone's "favorite electronics retailer" Best Buy offering up the device for sale. Hat tip goes to the folks at Android Police for spotting the device up for grabs. Priced at $199, the device is said to "usually ship in 3-5 days" but we all know how well that's gone for Nexus 4 shipping thus far.
There doesn't appear to be any handsets sold in store, which makes sense considering Best Buy no longer sells T-Mobile at their retail locations. Unfortunately, that also means no in-store pickup so its all direct to your home this time around.
If you're still waiting to grab the Nexus 4 direct from Google with no contract, you're going to want to take a pass as Best Buy is only selling the device with a two-year agreement from T-Mobile. The device is actually listed at $600 unactivated, so you're definitely going to want to take a pass if you don't want a contract.
The device is up for sale this very second, so hit the Best Buy link below and go, go, go.