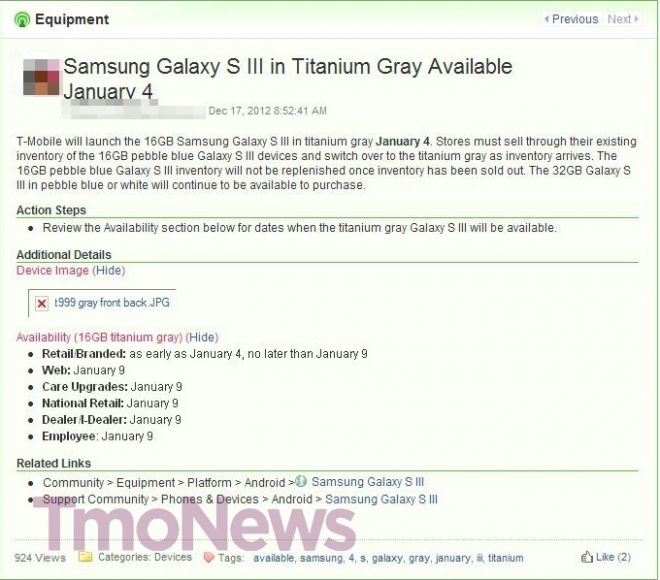 As we wind down the end of 2012, a bit of news to start the new year as word drops that T-Mobile is preparing to sell the Galaxy S III In Titanium Gray. In fact, T-Mobile will drop the Pebble Blue 16GB Galaxy S III, or at least not order replenishing inventory as they transition shelf space over to the Titanium Gray model. The 32GB Pebble Blue edition will continue to be available for purchase.
According to the document above, we can expect to see the 16GB Galaxy S III Titanium Gray model as early as January 4th and no later than January 9th in corporate owned T-Mobile stores. T-Mobile.com and customer care can expect inventory to be available on January 9th along with indirect retailers and national retail (Best Buy, Walmart, etc.)
Anyone willing to pass up T-Mobile's "Last Chance" sale ending on December 31st in favor of a Titanium Gray Galaxy S III model?
Picked up the image below off Google Images which shows up as the Titanium Gray model.