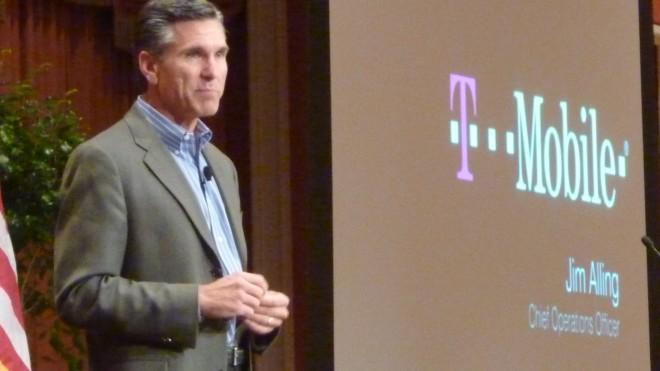 Speaking at the Morgan Stanley 12th Annual Technology, Media & Telecoms Conference in Barcelona, T-Mobile COO Jim Alling admitted the carrier is at a disadvantage without the iPhone. However, Alling adds that T-Mobile USA won't make sacrifices to bring the iPhone to its portfolio.
"Make no mistake about it: We would love to carry the iPhone. However, we want the economies to be right for us."
Alling added that his company would not sign a deal like the one "a competitor" recently signed with Apple that won't allow them to turn a profit until 2015. Alling's comments didn't mention Sprint as the unnamed "competitor," but Sprint has gone on record saying that the iPhone has drastically driven up their subsidy cost. However, Sprint hopes the iPhone will pay off in the long-term via reduced churn and higher data ARPUs. Alling was very upfront as he said he's aware that the iPhone is a thorn in the side for T-Mobile and has led to customer churn. "We recognize that it has been a point of churn for us."
Continuing with the iPhone discussion, Alling hopes that with 1.5 million unlocked iPhones now operating on T-Mobile's network, that number will increase as they continue their network modernization project to allow handsets to fully utilize HSPA+ on the 1900MHz band.
T-Mobile execs, including Alling have gone on record at this event as saying the introduction of an LTE-enabled iPhone 5 in the third quarter of 2012 negatively affected T-Mobile's business and will likely impact it in the fourth quarter. T-Mobile does hope that the Galaxy S III and presumably the  introduction of the Nexus 4 will work to keep current customers.
On the subject of MetroPCS, Alling said re-emphasized that T-Mobile will retain the MetroPCS brand, and expand it as a national sub-brand, similar to Virgin Mobile or Boost Mobile and Sprint.