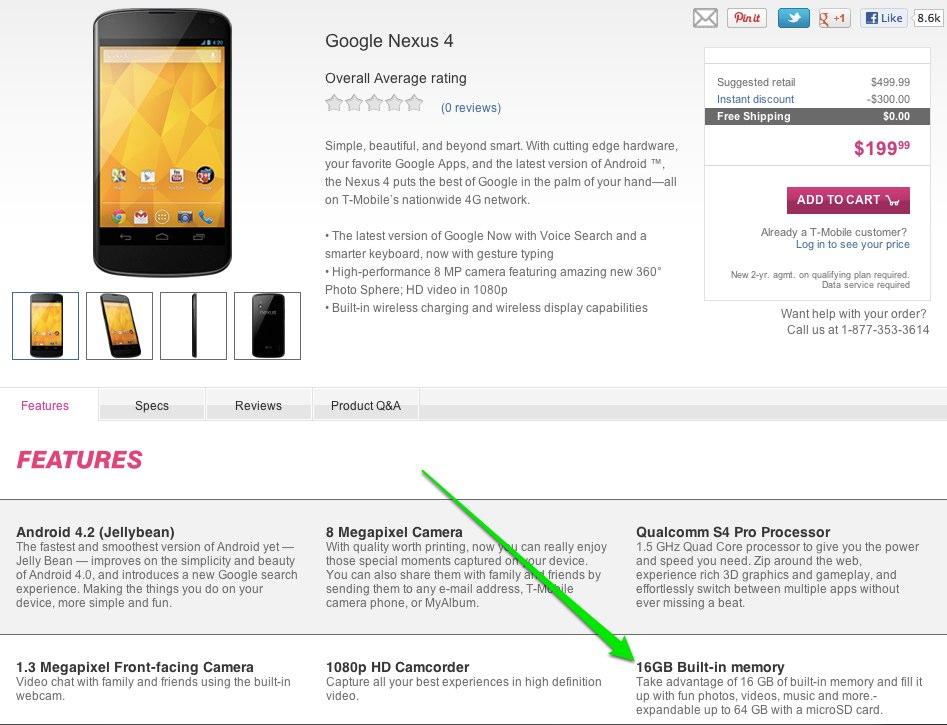 Against my better judgment I'm bringing yet another error to light and letting the T-Mobile world know based in no small part due to the volume of email I'm still receiving, the Nexus 4 does not have expandable memory. This marks the second time this week we've taken to the blog to correct a T-Mobile website error that has begun spiraling out of control. The first of course was the sudden revelation inside a generic Nexus 4 manual that Wi-Fi calling was available. It isn't. So, for the record, your T-Mobile ordered Nexus 4 will not have expandable memory, nor will it do your laundry or shine your shoes.
On a separate but equal note, T-Mobile's website is also mistaken about the resolution of the display claiming the Nexus 4 has 217ppi. That's pixels per inch. It actually has 320 according to Google and that's good, the more the merrier.
I can only hope that both of these errors will be corrected as the carrier has undoubtedly seen the confusion now spreading across the interwebs. Needless to say, if you ordered your Nexus 4 expecting expandable memory, you're in for disappointment.
Carry on.