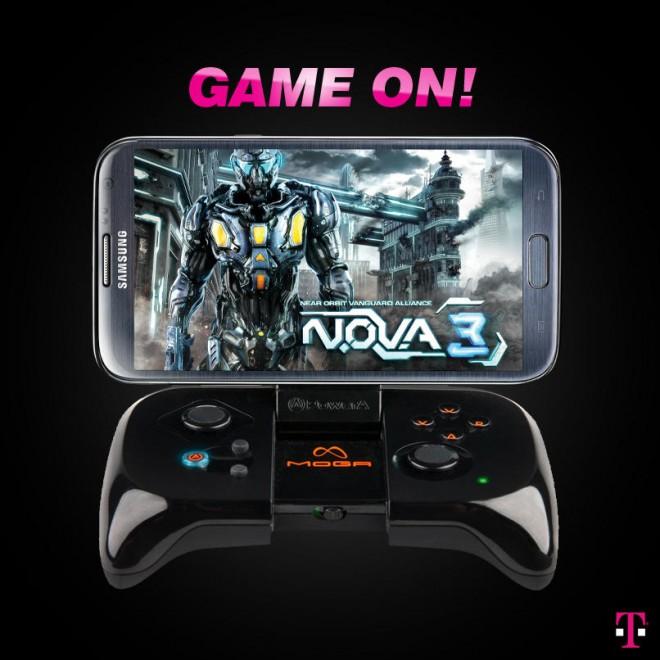 The launch of the Moga Mobile Gaming System on T-Mobile was quietly added to the Galaxy Note II press release which went out this past Monday and went right under our radar. Given that the majority of our attention is on the Note II itself, I didn't even give the Moga a second thought until I caught this @tmobile tweet. So, without any other distractions, I thought it might be nice to shift focus a little and briefly talk about it.
"Only T-Mobile Galaxy Note II customers will have access to an exciting new racing game preloaded on the device, which will include three free levels. In addition, T-Mobile's exclusive version of the racing game will be optimized to interact with a MOGA™ Mobile Gaming System, bringing an immersive, console-quality gaming experience to the palms of T-Mobile customers' hands."
As I look at the above image, it seems almost ideal to partner a mobile device with such a large display and a gaming controller for those moments when your XBOX or Playstation just won't cut it. There's no word on price or availability, but I'd be lying if I said I didn't have at least a passing interest in trying this out, for "research purposes" of course.
Check out the hands-on video of the Moga thanks to our friends over at Phandroid who spent some time with the controller at this weeks MobileCon 2012 event in San Diego.