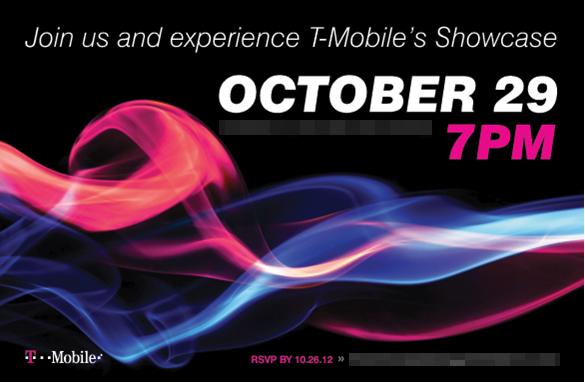 According to a statement received by Android Central, T-Mobile is taking heed of Hurricane Sandy and canceling their "Showcase" event scheduled for tomorrow evening.
Hi,

Apologies for the late mail, but due to the expected weather in New York, T-Mobile will be postponing its showcase event (which was scheduled for October 29) to a later date.  We will keep you posted on a rescheduled date as soon as we can.

Thanks for your flexibility and patience and apologies for the inconvenience.
With Google making the same moves, we're not surprised T-Mobile is putting safety first and we've got no complaints with that. As a Floridian I know just bad Hurricanes can get, so if you're in harms way, stay safe and forget the next best smartphone for a few days. It'll be there when the storm passes.
Hey, you never know, maybe T-Mobile will use this time to reconsider our invitation.