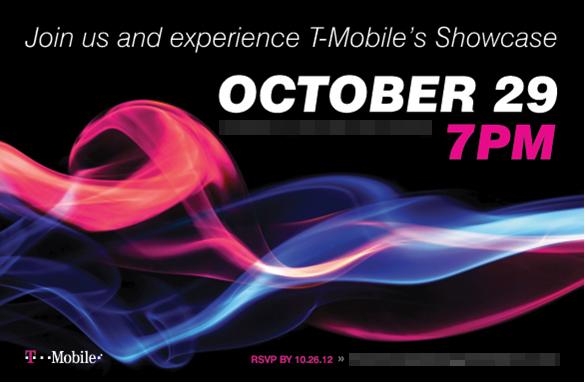 We're a little dismayed that our invitation must have gotten lost in the "mail," but word is going out that T-Mobile is preparing to showcase their upcoming lineup on October 29th in New York City. Yes, that's October 29th, the very same day Microsoft is set to officially release a whole bunch of new Windows Phone hardware as well as Google's Playground event, widely expected to be the unveiling of the new Nexus device(s).
In all honesty, we're expecting to see a lot of Galaxy Note II, Windows Phone 8X, Lumia 810, and LG Optimus L9 love that day. We're also hopeful that T-Mobile will be allowed to show the Lumia 810 in action, given that Microsoft will officially "launch" earlier that morning.
I wouldn't bet on seeing any T-Mobile "branded" Nexus at this event, as the Nexus devices tend to be pentaband so it'll be as much for AT&T as T-Mobile. More important is that I would expect any Nexus announcements to happen at the Google event, and not a carrier event anyway.