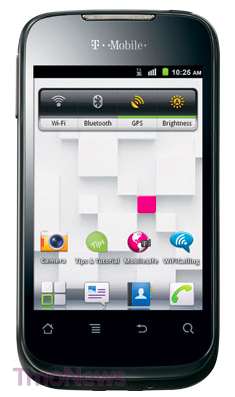 With our early morning roadmap news, it was only a matter of time before we got a look at some of the unannounced equipment contained within that roadmap. It took a little less time than we expected, but we've got a look at the Huawei Summit, and a possible new color of the Galaxy S II. As an extra bonus, thanks to our friend at @evleaks, we've also got a look at the upcoming Blackberry 9315 (Armstrong). Unfortunately, specs for Huawei Summit are coming up a little short, but the Blackberry specs aren't, though I wish they were.
The upcoming Blackberry Curve 9315 sports a 2.44″ 320 x 240 QVGA display, 3.2 megapixel camera, 1450mAh battery, Blackberry 7.1, 7 hour talk time, 512MB RAM, microSD expandable memory and the internet! Yes, it's got the internet!
As for the Galaxy S II pics, we're told that these newly "leaked" images are for the upcoming color refresh for the model first indicated through our earlier roadmap post. I'm having a hard time deciding what's the actual "new" color contained within these pics, and that's not to say other colors won't or don't exist, but these are the newest images we could find.
Huawei Summit launching 10/31
Blackberry Curve 9315 (Armstrong) launching 10/24
Galaxy S II Color Refresh coming 10/29