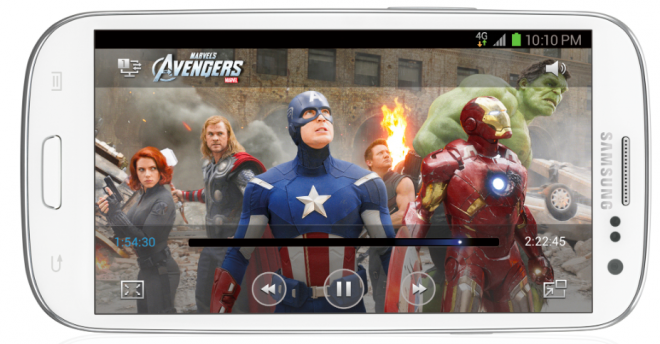 A quick reminder for Samsung Galaxy S III owners to be on the lookout for your special free download of The Avengers today. The download will be available in Samsung's Media Hub and is a T-Mobile exclusive. In addition, the movie can be directly downloaded or streamed to other devices that support Samsung's AllShare Cast feature or AllShare Cast Wireless Hubs. Future Galaxy S III owners fret not, the download is good for everyone who owns a Galaxy S III.
Get your download on now. Me, I'm still going for the BluRay today anyway.
The third most-popular movie of all time, "Marvel's The Avengers," will be virtually pre-loaded on all T-Mobile Galaxy S III smartphones with this exclusive offer. The movie will be available in HD quality beginning Sept. 25 — the same day "Marvel's The Avengers" becomes available on Blu-ray 3D, Blue-ray, DVD, digital and on-demand across the nation. T-Mobile customers can download "Marvel's The Avengers" movie by visiting Samsung Media Hub on their Galaxy S III.