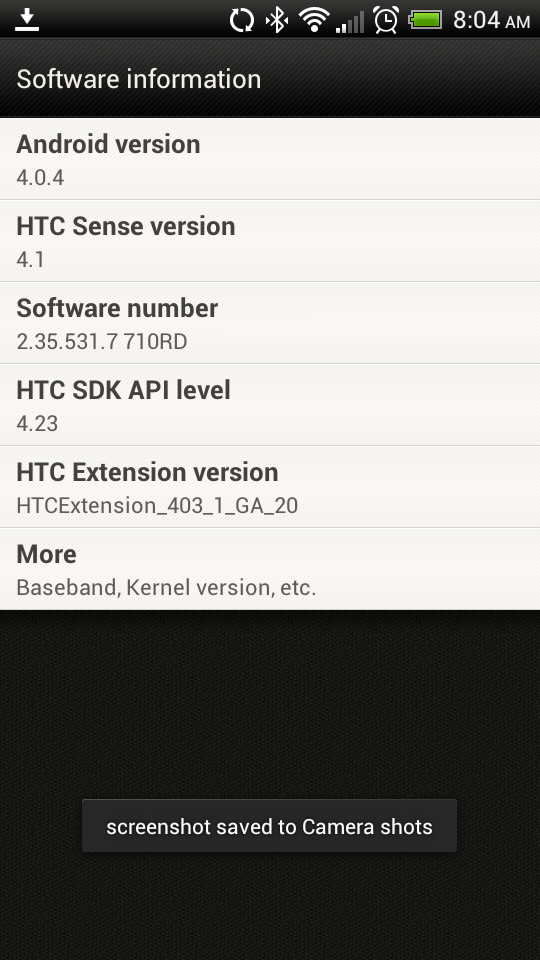 Update: T-Mobile has added the details to their support forums and we've added the improvements and fixes below. 
We're just getting word that HTC One S owners are seeing a new OTA update arrive bringing Android 4.0.4 and Sense 4.1. There's been no sign of a new update on T-Mobile's support site, so we're unsure if there are any specific bug or security  fixeshere. Here's what we are seeing:
Android 4.0.3 ——> Android 4.0.4
Sense 4.0 ——-> Sense 4.1
Build 1.8.4.531.2 710RD to 2.35.531.7 710RD
HTC SDK from 4.11 to 4.23
Hopefully, T-Mobile will push out an update to their One S support forum which details the changes brought along with this OTA update, and we'll start sniffing around and see what we can find from the inside. Let us know if you find anything different.