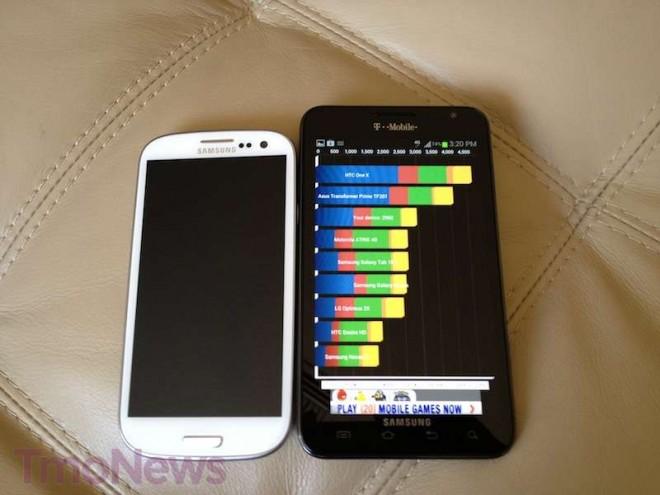 With the Galaxy Note completely unveiled and ready to hit T-Mobile shelves in just 5 days comes news that Samsung is preparing to announce the original Galaxy Note successor at the end of the month. This isn't much of a surprise as we've known a successor was on the horizon since before T-Mobile officially announced their own Galaxy Note arrival.
Current internet rumors point to a possible 5.3″-5.5″ inch screen, and a Exynos quad-core processor found in the Galaxy SIII, if not a higher-clocked version and 2GB of RAM.
A Samsung spokesperson confirmed the arrival of the Note successor on August 29th at Samsung's IFA event:
"We plan to unveil the next Galaxy Note at the Samsung Mobile Unpacked event in Berlin on August 29," a Samsung spokesman said on Friday, without elaborating.
The question we have — is whether or not the possibility of a Galaxy Note successor will have you holding off on a purchase of the Galaxy Note headed to T-Mobile next week? Granted, it's as of yet unknown where the Note successor will end up, never mind how long it might take before it comes to the US on any carrier. Still, with the possibility of brand new specs and some lofty improvements, will you wait to see what's unveiled before jumping to make a purchase next week?