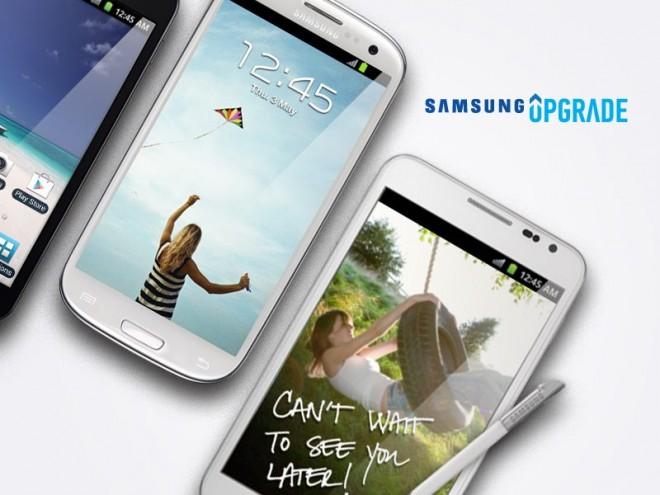 As if the awesome feature set of the Galaxy S III wasn't enough to entice you to switch, Samsung is stepping up their game with a new opportunity on their Facebook page called "Samsung Upgrade." If you upgrade to a new Samsung smartphone, they'll offer you up to $300 for your old phone.
Upgrading is simple. You'll get a quote, purchase a new Samsung smartphone, and mail in your old phone within 30 days. Then you'll get a check mailed to you for your refund. If you've already purchased a new Samsung smartphone, have the proof of purchase handy.
The offer is good for any purchase of the Galaxy S II, Galaxy S III or Galaxy Note or "other Samsung phones," you'll just fill out the form on Samsung's Facebook page and send out your old phone. The form asks you the basic information any trade-in site will, like is the screen cracked, does it have water damage, etc.
I'm having a hard time jumping on the page now, so I wasn't able to try any T-Mobile specific devices, but The Verge managed to try some trade-in quotes and was offered $140 for a Galaxy S II, 8GB iPhone 4 received an offer of just $115, and the Motorola DROID Bionic comes in at $85. In other words, if you're looking to grab the most cash for your old Tmo device via a trade-in, you'll probably want to try elsewhere or try T-Mobile directly via their own trade-in offer page.
Still, if you're looking for a quick and easy way to get some cash for your old phone, you can do a lot worse than Samsung directly. Hit their Facebook page and grab your quote now.