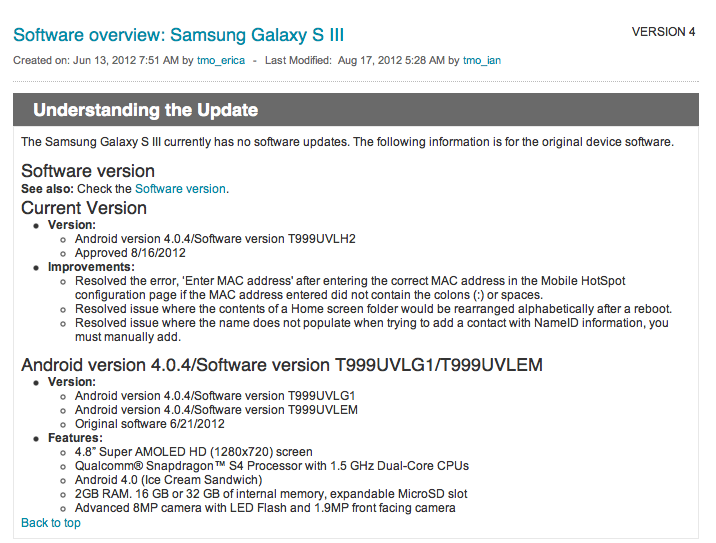 A relatively small but important maintenance update is making its way out of to the T-Mobile Galaxy S III today, with a short list of improvements listed on T-Mobile's site. However, a few notable changes are also believed to be included, though not listed on T-Mobile's support page. We can't say with 100% certainty that they are included with this particular update, however, the removal of the Universal Search function, addition of a brightness slider to the notification shade, addition of a new radio/modem, and a new kernel have all been arriving with new Galaxy S III units in T-Mobile stores, as noted by stickers on their boxes. It's very likely this update might contain those changes for existing Galaxy S III owners.
Otherwise, the update will:
Resolve an error, 'Enter Mac address' after entering the correct MAC address in the Mobile Hotspot
Resolve issue where the contents of the home screen folder would not rearrange alphabetically
Resolve issue where name does not populate when trying to add a contact with nameID information, must manually add
We'll keep you updated as we verify the Universal Search and kernel aspects of this update so keep an eye on this post!