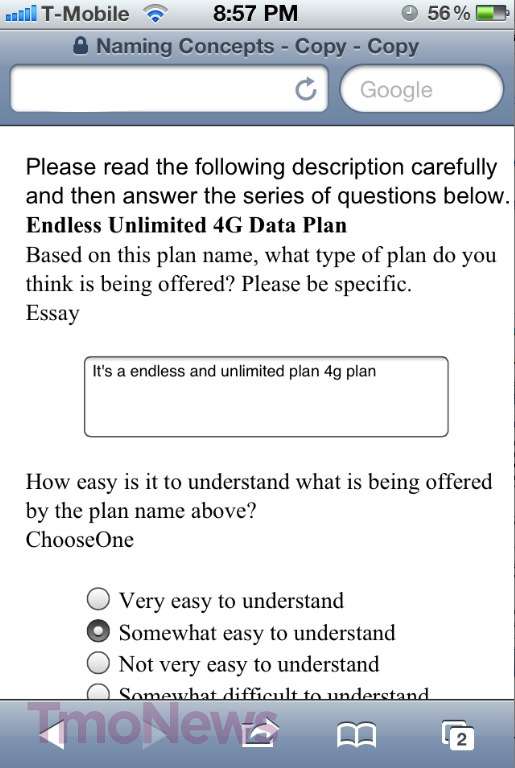 We've heard whispers of T-Mobile considering the idea of bringing back something resembling an "unlimited" 4G plan, but haven't had any concrete proof that idea has made it out of the conference room so to speak, until now. Granted, this image of a survey going around to random T-Mobile customers isn't a definitive sign it will come, but it's the first "evidence we've seen that T-Mobile has moved beyond the "thinking about it" phase.
There is no word on what this plan would entail exactly, nevermind a lack of information on price, release date or what device(s) it will or will not work on. Still, I'm sure whatever name they choose will grow on us and we're happy to see that T-Mobile may be thinking outside the box already and ready to challenge Sprint as one of the only "true" unlimited carriers out there.
For the record, no, that isn't my iPhone.