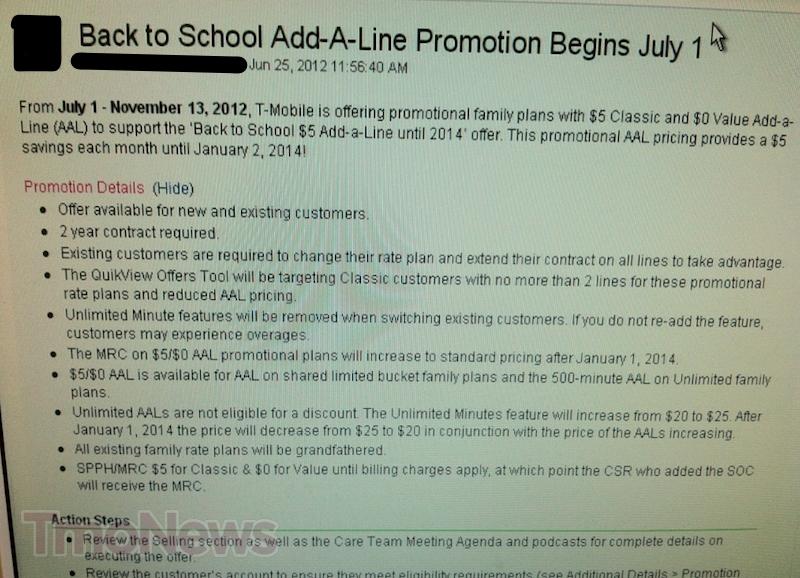 Say hello to T-Mobile's upcoming back-to-school promotion beginning July 1st offering promotional family plans with $5 Classic and $0 Value add-a-lines through November 13th, 2012. This promotional offering will offer savings of $5 per month, until January 2, 2014.
This isn't the first time T-Mobile has reduced the existing price of their family plans by $5 and we're happy to see it return. The great news is that this offer is good for both new and existing customers, and of course it requires a two-year contract. Existing customers will be required to change their existing rate plan and extend their contract on all lines to take advantage of this promo. A quick reminder that a contract extension for a rate plan change does not affect your upgrade date for a new phone.
The promo offer is good for all Classic and Value plans that have shared limited buckets of minutes and the 500-minute AAL on unlimited family plans.
For the moment, everything we know about this is what you see up above in the image, so if you're trying to ask about anything else related to this, we don't know the answers yet!