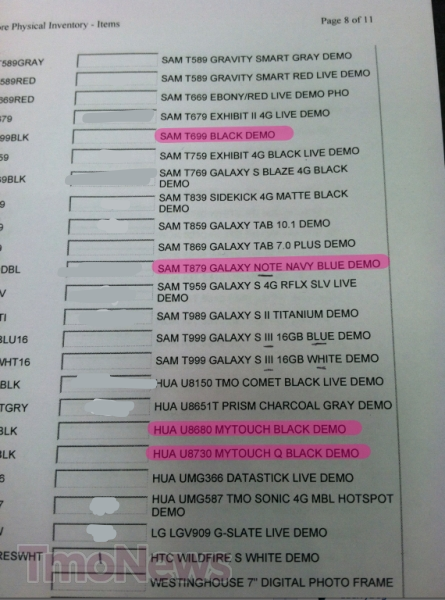 Looking for some more intel alluding to the arrival of the Galaxy Note on T-Mobile in the very near future? How about an up to date inventory sheet which now shows the Galaxy Note Navy Blue Demo set to arrive in T-Mobile retail stores. We're still hoping for our July 11th launch date info to come to fruition, but at the very least the inventory sheets tells us retail stores expect to have their demos in hand sometime soon.
We're still eager to get some info on specs, pricing and an official launch date, but every bit of info takes us closer to a certain launch that we are very ready for.
Will you hold out for the Galaxy Note, or will the Galaxy S III hook you in?