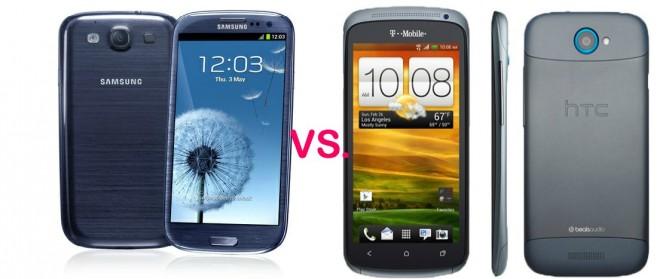 With the Galaxy S III launch coming in just under two weeks, the HTC One S already on store shelves and the Ice Cream Sandwich update just three days away for the Galaxy S II, T-Mobile customers have some excellent Android choices. Sure, I know at least a few of you wish the Galaxy Note was already available and it will be — soon. For now, the Galaxy S III has the spotlight and rightfully so, it's arguably the best Android smartphone on the planet. That is, unless you're a HTC fan.
We know what the Galaxy S III is coming to store shelves with and it's packing a punch, even so there are still a group of disappointing Exynos supporters angered by the inclusion of the Snapdragon S4 processor. We know that the Galaxy S II is still a formidable device and the inclusion of Ice Cream Sandwich makes an already great device, better. The HTC One S is part of HTC's trifecta of smartphones hoping to turn the company around and I know I for one, love it.
So I leave you this question over the weekend, what's your next T-Mobile Android device going to be?