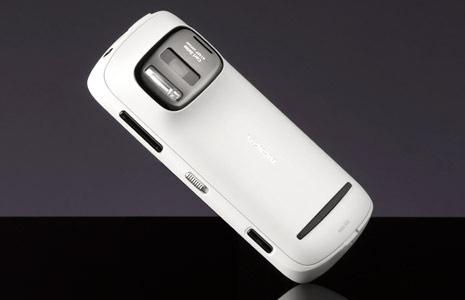 Nokia is looking to bring its most unusual smartphone over to the US, together with Amazon.com to launch the Nokia 808 Pureview.  The smartphone with the 41 megapixel camera will be available unlocked and unsubsidized through Amazon in a special partnership in the US. Those looking to grab this unique smartphone will fork out $699.99 and it's ready for both AT&T AND T-Mobile's 3G/4G networks.
The Nokia 808 Pureview features a 41 megapixel camera with Nokia's highest performance Carl Zeiss optics pairs with "brand-new pixel oversampling technology." In other words, this is one powerful camera built into a smartphone. Pureview technology takes typically sized shots and overamples them to combine up to seven pixels into one "pure" pixel, eliminating visual noise often found on other smartphone cameras.  Add in 1080p video recording with 4x lossless zoom and you've got one powerful device.
Pre-sales at Amazon will start later this week and you can sign-up at the link below to be notified when sales begin.
Check our CNET's most recent smartphone camera shootout with the Nokia 808 Pureview. Spoiler, it wins — easily.