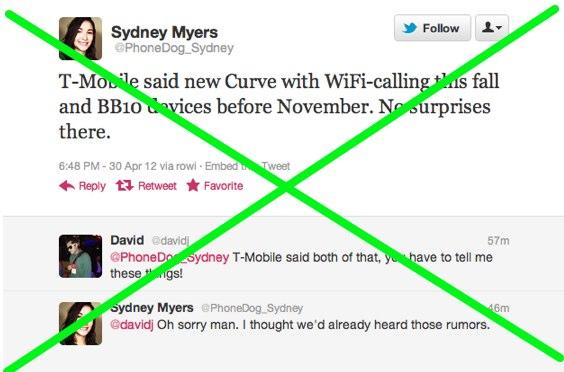 Update: According to T-Mobile, no announcements have been made for any future Blackberry products. 
I know that Blackberry posts are often met with a yawn and "next" mentality these days and I can't say I necessarily blame that. Blackberry hasn't really "innovated" in a long time — until yesterday and the introduction of Blackberry 10. We've seen hints of Blackberry 10 before, but yesterday's keynote in Orlando at Blackberry World was the first moment Blackberry really tried to sound excited about their future. A future that is no doubt riding on our reaction to Blackberry 10. If you have waited months and months for this announcement, rest assured that T-Mobile has said they will carry Blackberry 10 devices before November. PhoneDog's own Sydney Myers is on hand in Orlando and stopped to chat with some T-Mobile representatives who mentioned the November timeframe.
You can check out The Verge hands on video below to see what's available of Blackberry 10 in action.