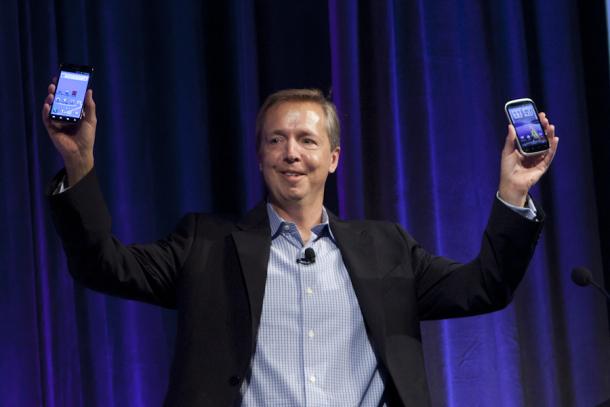 T-Mobile USA Marketing Chief Cole Brodman is leaving the company later this month, T-Mobile confirmed early this morning. Brodman held the position of T-Mobile's Chief Marketing officer for a little less than two years having spent almost 17 years with the company. Brodman will step down as of May 25th, though he will continue as a strategic advisor according to T-Mobile Chief Executive Philip Humm.
"It's a retirement from T-Mobile," said Brodman, 46, in an interview. "It's an opportunity to step away, get a break and start to think about how I want to do something next." He said he hadn't yet determined what his next job would be.
Brodman's move comes days after T-Mobile premiered a "revamped" marketing effort featuring an edgier Carly as T-Mobile hopes to differentiate itself further from the competition. Brodman says T-Mobile will increase its media spending this year and work to make sure the company has strong-selling handsets that aren't the iPhone. He also highlighted T-Mobile's refarming efforts to "more closely resemble AT&T's helping to reel in existing iPhone users drawn to T-Mobile's service plans.
"We'll become a great home for a lot of customers," said Brodman. "You'll see us being aggressive in the second half of the year talking about that capability."
Brodman said that T-Mobile would like to offer the iPhone, but that T-Mobile has yet to reach an agreement with Apple that made financial sense. "The management team will not mortgage the future of the business for a bad economic deal," he said.
Brodman will be replaced by Andrew Sherrard on an interim basis while the company looks for a permanent replacement.