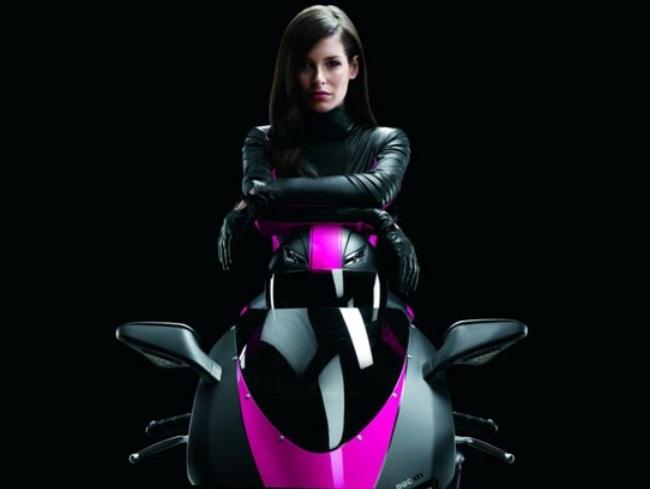 Hello South Florida, T-Mobile just dropped a fun piece of info in my mailbox as they prepare to celebrate the opening of their 1,000th T-Mobile Premium Retailer Location in Pompano Beach, Florida. T-Mobile is kicking off the official grand opening celebration of this location with giveaways, and an appearance from the one and only Carly Foulkes, who will sign autographs and take pictures. The event takes place between 11am – 3pm and I've been told Carly should make her appearance around 1pm. Yours truly will be attending just to catch a glimpse of all the action and maybe grab a few fun shots for the blog. I'll be signing autographs too, seriously. My autograph isn't worth anything, but I'll sign something all the same. Don't laugh, I'm kidding.
Location: 
Pompano Beach T-Mobile Store
295 South Pompano Parkway
Pompano Beach, FL 33069
When: 
Saturday, June 2, 2012; 11:00 a.m. – 3:00 p.m.  ET
If anyone wants to say hello, let me know what time you're going down!
Full Press Release:
T-Mobile USA Opens 1,000th T-Mobile Premium Retailer Store
Milestone branded retailer location to serve customers in Miami area
BELLEVUE, Wash. — May 22, 2012 — Today, T-Mobile USA, Inc. announced a new company milestone — the opening of its 1,000th T-Mobile Premium Retailer (TPR) store, located in Pompano Beach, Fla. Providing customers with the same look and feel of a T-Mobile company store, TPR stores are owned and operated by third-party experts in wireless services and align with the company's commitment to provide the best customer experience possible.
The Pompano Beach store, which is owned and operated by Catcorp Inc., will host an official grand opening celebration on June 2. Based in Tulsa, Okla., Catcorp has been a T-Mobile branded retailer since 2009 and operates 38 additional stores in the Miami, Atlanta, Tulsa, Wichita, Kan., and Springfield, Mo., markets.
The TPR program is one of T-Mobile's highest-caliber, branded retailer programs and provides customers with a seamless shopping experience, offering them the same quality level of products and service as company-owned locations.
"Our TPR program has been a huge success for the company and our branded retailers and customers alike — reaching this 1,000th store milestone is an impressive moment," said Mike Sentowski, vice president of national dealer programs for T?Mobile USA. "We've seen great momentum, and in just the past 18 months alone, the program has grown approximately 120 percent, demonstrating the strong relationships and commitment between T-Mobile and our branded retailers."
This newest TPR location will offer Pompano Beach-area customers innovative products running on America's Largest 4G Network® combined with a best-in-class retail experience. The store features the company's new global design format, created to help simplify the consumer retail experience and make it more personal for each customer.
"Through the unparalleled support and training we receive from T-Mobile and the cache of their brand, along with their innovative products and nationwide 4G network, our business relationship has proven to be a model that works," said Carl Ducato, president, Catcorp. "We look forward to continuing to grow our business with T-Mobile and providing customers high-quality products and customer service."
T-Mobile's TPR program began in late 2007 and has been a great asset to the company's branded distribution strategy. Currently, T-Mobile has a nationwide branded presence through approximately 2,000 company-owned and 1,000 TPR stores. T-Mobile will continue its expansion in 2012, with plans to open more than 350 retail locations, in both company-owned and branded retailer formats, as well as continuing to provide customers with new and exciting products.
About Catcorp
Headquartered in Tulsa, Catcorp is a Premium Retailer for T-Mobile USA. Catcorp owns and operates 38 retail stores in Florida, Georgia, Oklahoma, Kansas and Missouri. Catcorp's management team is led by seasoned experts who have more than 10 years in the wireless industry. For more information, visit catcorp.com.
About T-Mobile USA, Inc.
Based in Bellevue, Wash., T-Mobile USA, Inc. is the U.S. wireless operation of Deutsche Telekom AG (OTCQX: DTEGY). By the end of the first quarter of 2012, approximately 129 million mobile customers were served by the mobile communication segments of the Deutsche Telekom group — 33.4 million by T-Mobile USA — all via a common technology platform based on GSM and UMTS and additionally HSPA+ 21/HSPA+ 42. T-Mobile USA's innovative wireless products and services help empower people to connect to those who matter most. Multiple independent research studies continue to rank T-Mobile USA among the highest in numerous regions throughout the U.S. in wireless customer care and call quality. For more information, please visit http://www.T-Mobile.com. T-Mobile is a federally registered trademark of Deutsche Telekom AG. For further information on Deutsche Telekom, please visit www.telekom.de/investor-relations.