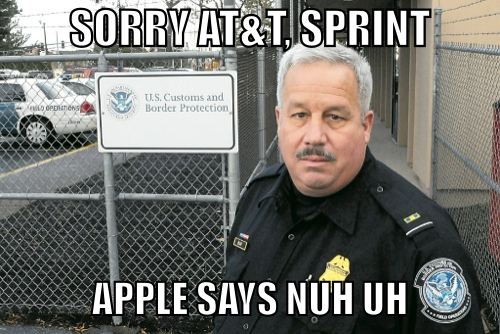 Well, this is an interesting turn of events as US Customs are holding back imports of the HTC One X and HTC EVO 4G LTE, as HTC is under investigation for patent infringement. Come on, take a guess who is behind this nonsense? Apple. Last year Apple won a patent infringement judgment set to ban all HTC handsets in an exclusion order. Phones, as you may have noticed were not pulled off the shelves immediately, and HTC was given until April 19th of 2012 to correct the underlying infringement. As that date has passed and HTC has yet to comply, things are getting a little nasty as HTC releases their official statement:
The US availability of the HTC One X and HTC EVO 4G LTE has been delayed due to a standard U.S. Customs review of shipments that is required after an ITC exclusion order. We believe we are in compliance with the ruling and HTC is working closely with Customs to secure approval. The HTC One X and HTC Evo 4G LTE have been received enthusiastically by customers and we appreciate their patience as we work to get these products into their hands as soon as possible.
For the moment, HTC has to wait around for US Customs to decide what the next step is with the hardware. Until then, AT&T is running low on stock of the One X (out of stock on their website already) and the EVO 4G LTE may not make its planned May 18th launch date on Sprint. For now, we haven't heard any trouble with HTC One S inventory and whether T-Mobile already has enough units inside the US to fill short-term needs. HTC will try to stay the ban while it appeals the case, but for the moment US Customs is in possession of HTC inventory.
Things could get very interesting indeed.