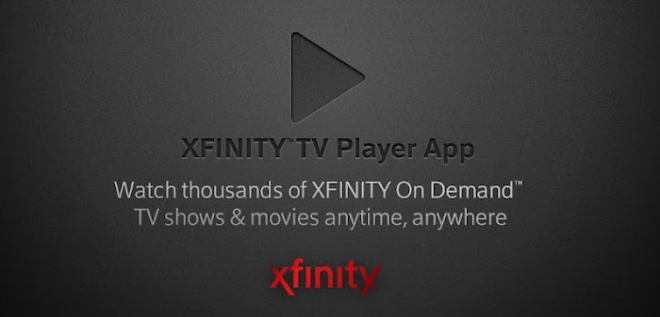 Let's take a trip back in time to January 2011 and a promise from Comcast/Xfinity that Android tablet owners would be able to stream on-demand content to their tablets sometime in 2011. Fast forward to 2012 and while Comcast may have been a little overzealous in their timeframe, they did go a little further than their original promise by bringing on-demand content to any Android running Android 2.3 Gingerbread and above.
Watch thousands of XFINITY ON Demand™ TV Shows & Movies anytime, anywhere.

Download the XFINITY™ TV Player and put a world of entertainment in the palm of your hand. Watch your favorite XFINITY On Demand TV™ shows and movies on your Android phone or tablet – wherever you go.
Of course you'll need an existing Xfinity TV or Comcast Digital Video service connection along with a Comcast ID or Comcast.net email address and password to log in. You can "Enjoy TV Shows and movies from your favorite networks, including premium channels like HBO, Starz, Showtime, Cinemax and cable channels like TNT, TBS, Cartoon Network and BBC America."