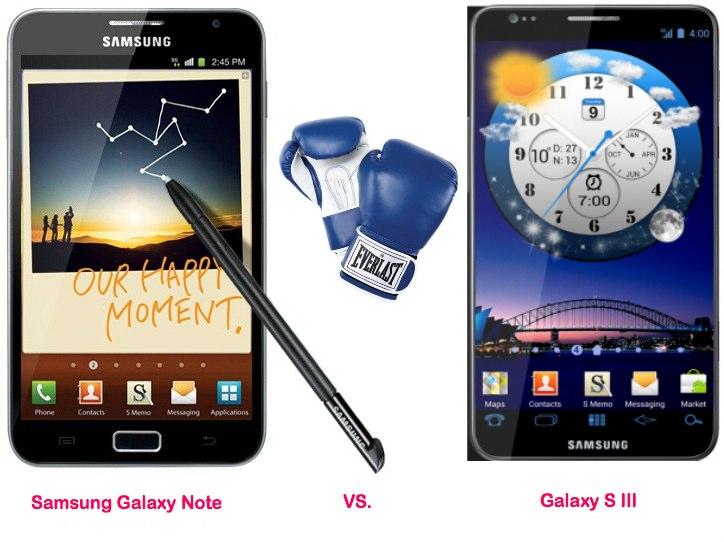 Just work with me for a moment here and let's assume that both devices are a done deal on T-Mobile. I'm not saying that they are and I don't know anything that I haven't already posted, but let's just assume for a moment, in a perfect T-Mobile world, they are both arriving on Magenta. Which one are you more likely to pick up? I suppose those question ignores devices like the HTC One S, but let's not detract from the obvious excitement the Galaxy S III is likely to stir up. Still, the sheer number of emails I receive on a daily basis asking about the Galaxy Note tells me there is at least a few of you out there waiting, and hoping for it to arrive.
As I see it, Samsung seems more and more like the Android front-runner in terms of  creating the most "buzz" for their devices, be it through creative marketing (Super Bowl commercial for the Galaxy Note) or through teaser videos like the one posted early this morning. Either way, Samsung is seemingly outpacing competitors like HTC and LG for market and mindshare.
I know it's hard to talk about the Galaxy S III when we don't have a complete list of specs, but we've got what we believe is a pretty good picture. Quad-core processor running at 1.4GHz, 1GB of RAM, 4.6″ Super AMOLED 720p display, Android 4.0.3 with TouchWiz, 8 megapixel rear camera, at least 16GB of internal storage.
The Galaxy Note is likely to be the same as the AT&T version with a 5.3″ Super AMOLED display, 1.5GHz dual-core processor, Integrated S pen solution, 8 megapixel rear camera,  and 2 megapixel front-facing camera.
We're still working to find a picture of a T-Mobile Galaxy Note floating around, but we've had an exciting twenty-four hours trying to piece together clues for a Magenta arrival. As for the Galaxy S III, there hasn't been a peep from Samsung about carrier availability, however, considering that T-Mobile has carried each of the previous Galaxy S models and knowing Samsung's wish to launch this on as many carriers as possible, it's likely T-Mobile will see the Galaxy S III arrive.
So, in a perfect Samsung and T-Mobile world, what's your poison?